Here are the latest Amateur Radio news, features, events, and commentary compiled by "OnAllBands.com."
Views expressed in this Amateur/Ham Radio News update are those of the reporters and correspondents.
Accessed on 05 April 2023, 0550 UTC.
Content provided by "OnAllBands.com."
Source:  https://www.onallbands.com/ (Latest Amateur Radio News from "OnAllBands.com").
Please click link or scroll down to read your selections.  Thanks for joining us today.
New Product Spotlight: DX Engineering Single-Band Dipole Kits
Three cheers for the mighty dipole—that simple, easy-to-deploy, easily hidden, and cost-effective antenna that's extremely efficient at resonant frequency, helping hams everywhere make QSOs from backyards, parks, islands, or summits. […]
FT8
Let me start by saying that this is an OPINION PIECE. Everybody has an opinion. Everyone is entitled to his or her opinion. I try to explore all sides, but […]
EMCOMM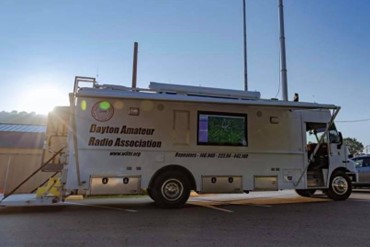 The Pan Ohio Hope Ride (POHR) is a noncompetitive one–, two–, or four-day cycling event that supports the American Cancer Society. Either as an individual or part of a team, […]
ANTENNA TECH
In Part One of our series on choosing field-portable HF antennas, we discussed some of the factors involved in making a decision. We looked at the practical side of matching […]
PRODUCT REVIEWS
Editor's Note: We had longtime ham and guest blogger Wayne Smith, K8FF, put the Power+SWR Meter from Monitor Sensors through its paces, assessing its design, ease of use, functionality, and […]
RECENT POSTS