Here are the latest Amateur Radio news, events, features, and commentary compiled by "The ARRL Letter."
Views expressed in this Amateur/Ham Radio News update are those of the reporters and correspondents.  Accessed on 06 January 2023, 1356 UTC.
Content republished with permission of The ARRL.  Copyright ARRL.
If you are having trouble reading this message, you can see the original at:
http://www.arrl.org/arrlletter/?issue=2023-01-05
January 5, 2023
John E. Ross, KD8IDJ, Editor

ARRL Volunteers On the Air Event is Underway
ARRL's yearlong operating event, Volunteers On the Air, or VOTA, began January 1, 2023. The event is organized as part of ARRL's 2023 theme, "Year of the Volunteers," which recognizes the contributions of ARRL member volunteers, and offers opportunities to become more active and involved in amateur radio and ARRL.
VOTA encourages participants to make contacts with ARRL members and volunteers, earning points for each contact. Point values have been assigned (see the Points Table at vota.arrl.org). All scoring is automatically calculated through ARRL's Logbook of The World (LoTW, www.arrl.org/logbook-of-the-world). If you are already an LoTW user, continue to upload your QSOs there to participate. If you're a new LoTW user, visit Getting Started with LoTW.
As part of the event, there will be week-long activations by W1AW portable stations operating in all US states and territories. W1AW/# portable operations are worth 5 points for each contact, and they can be contacted on all bands and modes. There's also an opportunity to earn the W1AW Worked All States Award. There will be two week-long W1AW operations from each of the 50 states.
Later in the event, an on-line scoreboard, the VOTA Leaderboard, will be activated, allowing each participant to see how their score measures up with other participants throughout the year.
Only two-way contacts qualify for points (cross-band, cross-mode, and repeater contacts are not valid), using any mode (CW, phone, or digital) – including EME and satellite operations – on 160, 80, 40, 20, 15, 10, 6, 2, and 1.25 meters, as well as 70 centimeters, VHF/UHF/SHF, and microwave bands available to US amateurs above 2 meters (2190-, 630-, 60-, 30-, 17-, and 12-meter band contacts are not counted for credit in this event).
Join the fun! Visit the official VOTA website for further details: vota.arrl.org.
More Amateur Radio Astronauts Head for the International Space Station
Three of the four new astronauts on February's planned launch of the SpaceX Crew-6 mission to the International Space Station (ISS) are amateur radio operators.
Pilot Warren "Woody" Hoburg, KB3HTZ; Commander Stephen Bowen, KI5BKB, and Mission Specialist Sultan Al Neyadi, KI5VTV, will join Mission Specialist Andrey Fedyaev on board the SpaceX Dragon spacecraft, Endeavour.
The spacecraft will be atop a Falcon 9 rocket and, while a launch date has not been selected, the earliest date would be mid-February 2023.
All crew members have learned about Amateur Radio on the International Space Station (ARISS), received guidance on studying and testing, and learned how to operate the ARISS radios and the basics of on-the-air protocol from ARISS team members at NASA's Johnson Space Center.
The crew will be able to participate in ARISS, using the ham radio station on the ISS to contact schools and other educational institutions.
ARISS is a cooperative venture of international amateur radio societies and the space agencies that support the ISS. In the US, participating organizations include NASA, the ISS National Lab, ARRL The National Association for Amateur Radio®, and AMSAT.
Bud Kozloff, W1NSK, Appointed as ARRL Connecticut Section Manager
Bud Kozloff, W1NSK, has been appointed as the ARRL Connecticut Section Manager starting on January 1, 2023.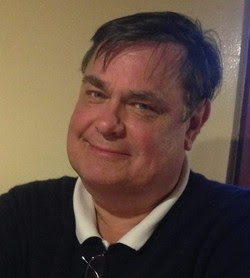 Kozloff, who lives in Redding, Connecticut, is currently the president of the Candlewood Amateur Radio Association and a member of the Yankee Clipper Contest Club. He was appointed by ARRL Field Services Manager Mike Walters, W8ZY, after consulting with New England Division Director Fred Kemmerer, AB1OC. His term of office continues through September 30, 2024.
Kozloff takes the reins of the Connecticut Section Field Organization from Betsey Doane, K1EIC, who was appointed by ARRL Headquarters as the Connecticut Section Manager in November 2022 to fulfill the role on a temporary basis until a full-time Section Manager could be appointed.
Doane, of Shelton, was previously the Connecticut Section Manager for 25 years from 1991 to 2016. Chuck Motes, K1DFS, of Plainville, served as Connecticut's Section Manager for the last 6 years. He decided not to run for a new term of office when his third term concluded on September 30, 2022.
Service Academies Radio Group Now in Operation
The Service Academies Radio Group (SARG) was recently formed for alumni and amateur radio operators who are interested in the five U.S military academies.
William Curry, W5CQ, founder and net control operator for the SARG Net, said two months ago there was a new interest in forming a group and net. He noticed that only one military academy, West Point, W2KGY, was still operating a club station. At one time, every military academy had an operating club station.
"The club stations at the U.S. Military Academy, U.S. Naval Academy, U.S. Air Force Academy, U.S. Coast Guard Academy, and the U.S. Maritime Academy all have been off the air for some time," said Curry. "But we now have 50 new members, all who are interested in promoting amateur radio at all of the academies."
The SARG net meets every Thursday at 2200 UTC on 7.280 MHz, and every Saturday at 1600 UTC on 14.338 MHz. All amateur radio operators, whether they are veterans, or just have an interest in the military or history of the academies, are invited.
Curry has been licensed since 1950 and holds an Amateur Extra-class license. He is also an ARRL Life Member.
For additional information about the SARG Net, contact Curry at w5cq@arrl.net.
---
Amateur Radio in the News
ARRL Public Information Officers, Coordinators, and many other member-volunteers help keep amateur radio and ARRL in the news.
"Ham radio club receives grant" / Effingham Daily News (Illinois), December 21, 2022. — The National Trail Amateur Radio Club is an ARRL Affiliated Club.
"What's the frequency, Kenneth?": Watertown Amateur Radio Club celebrates 40th anniversary / Watertown Daily Times (Wisconsin), December 27, 2022. — The Watertown Amateur Radio Club is an ARRL Affiliated Club.
"Looking to Ditch Twitter? Morse Code Is Back" / Smithsonian Magazine, January/February 2023, by Larry Kahaner, KN4XW.
Share any amateur radio media hits you spot with us.
---
ARRL Podcasts
On the Air
Sponsored by Icom
In the latest episode of the ARRL On the Air podcast, Ginger Wilder, KI5TJE, discusses her first time running an amateur radio net. Get ready to be the next Net Control operator for your local net.
ARRL Audio News
Listen to ARRL Audio News, available every Friday. ARRL Audio News is a summary of the week's top news stories in the world of amateur radio and ARRL, along with interviews and other features.
The On the Air podcast is available on iTunes (iOS) and Stitcher (Android). The On the Air podcast and ARRL Audio News are also on blubrry — On the Air | ARRL Audio News.
---
Announcements
Abstract submission is now open for the 6th Annual HamSCI Workshop to be held March 17 – 18, 2023, in person at The University of Scranton and virtually on Zoom. The workshop is very student and citizen scientist friendly and all amateur radio operators are invited to attend. The abstract submission form and more details are available at https://hamsci.org/hamsci2023. Abstracts are due February 1, 2023. The theme of the 2023 HamSCI Workshop is "Forging Amateur-Professional Bonds." The primary objective is to bring together the amateur radio community and professional scientists. While HamSCI's main focus is ionospheric and radio science, presentations are welcome from all related parts of the "Coupled Geospace System," including the sun, solar wind, magnetosphere, neutral atmosphere, and more. For more information, contact Dr. Nathaniel A. Frissell, Ph.D., W2NAF, at nathaniel.frissell@scranton.edu.
---
In Brief…
Amateur radio contesting great Fred Laun (Alfred A. Laun, III), K3ZO, of Temple Hills, Maryland, passed away on January 3, 2023. He was a member of the ARRL Maxim Society and Life Member, and a member of the Potomac Valley Radio Club. Laun was also a Director for The Yasme Foundation, an organization that supports awards and grants that recognize and advance the achievements made by radio amateurs. "Fred's service to Yasme and other amateur organizations, spanning decades, was unsurpassed, as were his contributions to amateur radio, for which he cared deeply," said Yasme Foundation President Ward Silver, N0AX, in a press release. "Well-known and respected around the globe, we know Fred's many friends world-wide will honor his memory, both on and off the air." Read a 2015 interview (PDF) with Laun, conducted by John Dorr, K1AR, for the National Contest Journal (NCJ).
---
The K7RA Solar Update
Tad Cook, K7RA, of Seattle, Washington, reports ARRL Propagation Bulletin ARLP001 for January 5, 2023:
Two new sunspot groups emerged on December 29, 2022, one more on December 30, 2022, and another on January 1, 2023.
Solar activity was a little higher, with average daily sunspot numbers rising from 96.1 to 97, and solar flux averages rose 14 points to 157.8.
Predicted solar flux is 152 and 154 on January 5 – 6; 152 on January 7 – 8; 150, 148, and 146 on January 9 – 11; 150 on January 12 – 13; 145 on January 14; 140 on January 15 – 16; 145 on January 17 – 19; 150 and 155 on January 20 – 21; 160 on January 22 – 23; 165 on January 24 – 26; then 160, 155, 155, 158, and 155 on January 27 – 31.
Predicted planetary A index is 18, 12 and 10 on January 5 – 7; 5 on January 8 – 16; 8, 12, 25, 20, and 10 on January 17 – 21; 5 on January 22 – 24; 8, 28, 15, and 10 on January 25 – 28; 5 on January 29 – 30, and 18 on January 31 – February 1.
Article on Siberian Radioheliograph:
https://bit.ly/3vGFJVm
Sunspot numbers for December 29, 2022, through January 4, 2023, were 113, 121, 82, 94, 94, 89, and 86, with a mean of 97. The 10.7-centimeter flux was 162.8, 178.3, 164.9, 152.6, 146.4, 148.5, and 151, with a mean of 157.8. Estimated planetary A indices were 11, 31, 16, 14, 8, 7, and 21, with a mean of 15.4. Middle latitude A index was 8, 22, 10, 9, 5, 5, and 17, with a mean of 10.9.
Send your tips, questions, or comments to k7ra@arrl.net.
A comprehensive K7RA Solar Update is posted on Fridays on the ARRL website. For more information concerning radio propagation, visit the ARRL Technical Information Service, read "What the Numbers Mean…" and check out the Propagation Page of Carl Luetzelschwab, K9LA.
A propagation bulletin archive is available. For customizable propagation charts, visit the VOACAP Online for Ham Radio website.
Share your reports and observations.
A weekly, full report is posted on ARRL News.
---
Just Ahead in Radiosport
January 5 – 6 — Walk for the Bacon QRP Contest (CW)
January 6 — QRP Fox Hunt (CW)
January 6 — K1USN Slow Speed Test (CW)
January 7 — PODXS 070 Club PSKFest (digital)
January 7 – 8 — WW PMC Contest (CW, phone)
January 7 – 8 — SKCC Weekend Sprintathon (CW)
January 7 — RSGB AFS Contest (CW)
January 7 – 8 — Original QRP Contest (CW, phone)
January 7 — ARRL Kids Day (phone)
January 7 – 8 — ARRL RTTY Roundup (digital)
January 7 – 8 — EUCW 160-Meter Contest (CW)
January 8 — NRAU-Baltic Contest, SSB (phone)
January 8 — DARC 10-Meter Contest (CW, phone)
January 8 — NRAU-Baltic Contest (CW)
January 9 — 4 States QRP Group Second Sunday Sprint (CW, phone)
January 11 – 17 — VHF-UHF FT8 Activity Contest (FT8)
Visit the ARRL Contest Calendar for more events and information.
---
Upcoming Section, State, and Division Conventions
Reminders for Hawaii Island radio amateurs:
The Big Island Amateur Radio Club will hold it Winter Field Day on 28-29 January 2023 at the golf course in Kapua Farm Lots near Eden Roc.
The Original Big Island of Hawaii International Swap Meet/Ham Fest is set for Saturday, 28 January 2023, 0930-1400 HST, at the Waimea Community Center.
Aloha es 73 de Russell Roberts (KH6JRM).
Public Information Officer
Hawaii County, ARRL Pacific Section
Search the ARRL Hamfest and Convention Database to find events in your area.
---
Have News for ARRL?
Submissions for the ARRL Letter and ARRL News can be sent to news@arrl.org. — John E. Ross, KD8IDJ, ARRL News Editor
---
ARRL — Your One-Stop Resource for
Amateur Radio News and Information
Join or Renew Today! Eligible US-based members can elect to receive QST or On the Air magazine in print when they join ARRL or when they renew their membership. All members can access digital editions of all four ARRL magazines: QST, On the Air, QEX, and NCJ.
Listen to ARRL Audio News, available every Friday.
The ARRL Letter is available in an accessible format, posted weekly to the Blind-hams Groups.io email group. The group is dedicated to discussions about amateur radio as it concerns blind hams, plus related topics including ham radio use of adaptive technology.
Subscribe to…
NCJ — National Contest Journal. Published bimonthly, features articles by top contesters, letters, hints, statistics, scores, NA Sprint, and QSO parties.
Free of charge to ARRL members…
Subscribe to the ARES Letter (monthly public service and emergency communications news), the ARRL Contest Update (biweekly contest newsletter), Division and Section news alerts and much more!