Here are the latest Amateur Radio news, features, events, and commentary compiled by "The ARRL Letter.
Views expressed in this Amateur/Ham Radio News update are those of the reporters and correspondents.  Accessed on 23 November 2022, 2101 UTC.
Content republished with permission of The ARRL.  Copyright ARRL.
Please click link or scroll down to read your selections.
If you are having trouble reading this message, you can see the original at:
http://www.arrl.org/arrlletter/?issue=2022-11-23
November 23, 2022
John E. Ross, KD8IDJ, Editor

Happy Thanksgiving!
Please enjoy this early issue of the weekly ARRL Letter.
On behalf of ARRL, Happy Thanksgiving! We are thankful to our members and member-volunteers, and all radio amateurs who help us advance the art, science, and enjoyment of amateur radio.
ARRL Headquarters will be closed on Thursday and Friday, November 24 – 25, 2022, for the Thanksgiving holiday. There will be no W1AW bulletin or code practice transmissions on those days. ARRL HQ will reopen on Monday, November 28, at 8 AM EST.
2022 ARRL Board of Directors Election Results
ARRL Southeastern Division Director Mickey Baker, N4MB, of Palm Beach Gardens, Florida, overcame challengers for his position in the 2023 – 2025 election cycle. Ballots counted on November 18 showed Baker (2,785 votes) defeating challengers Vice Director James Schilling, KG4JSZ (1,000 votes), and John Willis, KB4DU (673 votes).
For the position of Vice Director, Jeff Beals, WA4AW (1,516 votes), of Loxahatchee, Florida, defeated challengers Andrew Milluzzi, KK4LWR (1,287 votes); Neal Sulmeyer, K4EA (859 votes), and Joseph Tiritilli, N4ZUW (763 votes).
Baker and Beals have been declared elected for terms beginning January 1, 2023. Baker is finishing his first term as an ARRL Director. He currently serves on the Administration and Finance Committee, and Logbook of The World Committee.
Read the complete ARRL News story.
SKYWARN Recognition Day Set for December 3, 2022
The annual SKYWARN™ Recognition Day (SRD) on-the-air activity will take place Saturday, December 3, 2022, from 0000 to 2400 UTC. For US time zones, activity begins on the evening of Friday, December 2, 2022.
SKYWARN Recognition Day was developed in 1999 by the National Weather Service (NWS) and ARRL The National Association for Amateur Radio® to honor the contributions that SKYWARN volunteers make to the NWS mission — the protection of life and property during threatening weather. During the SKYWARN special event, hams will operate from several NWS offices, as well as from their mobile, home, and club stations. "The relationship between amateur radio operators and the NWS is extremely important for relaying information during storms of any type," said ARRL Director of Emergency Management Josh Johnston, KE5MHV. "SKYWARN is a perfect example of the value of hams working together with government partners during times of disaster."
The SKYWARN Storm Spotter Program has been a mechanism used by the NWS for years to educate people on what to watch for during weather events and to provide a source for information to the NWS offices. Program courses provide information on reportable criteria for cloud formations, and even what to look for during the formation of supercells that may cause tornadoes or other potentially dangerous weather events.
For information about SKYWARN spotter courses, which are available to anyone around the country or online, visit https://www.weather.gov/skywarn/.
If you would like more information on becoming an amateur radio operator, go to http://arrl.org/getting-licensed. ARRL also offers a book, Storm Spotting and Amateur Radio, that is available from ARRL and its publication dealers.
Individuals and NWS office amateur radio stations who are planning on operating for 2022 SKYWARN Recognition Day should register to participate. All amateur radio stations and SKYWARN spotters that register will receive an SRD number to their email address once registered. Information about participating, registration, and a Spotter Recognition Map is available at https://www.weather.gov/crh/skywarnrecognition.
In-person amateur radio operations will be determined by each local National Weather Service Forecast Office. Amateur radio operators must make all necessary inquiries with the appropriate NWS staff at your respective National Weather Forecast Office ahead of SRD.
Look for station WX1AW, operated by ARRL Emergency Management Assistant Ken Bailey, K1FUG, during SRD. WX1AW will be active on 40 thru 10 meters using SSB and FT8 Modes and will monitor local VHF and UHF repeaters. Contacts will be uploaded to LoTW after the event. QSL via the station license address with a SASE (self-addressed-stamped-envelope).
More information is available at www.arrl.org/skywarn-recognition-day.
Dr. Ulrich Rohde, N1UL, to Be Inducted to the Indian National Academy of Engineering
The Indian National Academy of Engineering (INAE) will induct Dr. Ulrich Rohde, N1UL, as a fellow during ceremonies in mid-December. Dr. Rohde is only the third foreign fellow elected by the INAE, preceded by Dr. Jeffrey Wineland, who won a Nobel Prize in Physics, and Dr. Philip H. Knight.
In the formal announcement issued November 19, 2022, the INAE thanked Dr. Rohde for "outstanding contributions to engineering and also your dynamic leadership in engineering domain, which have immensely contributed for the faster development of the country."
The INAE was founded in 1987 and describes itself as including "India's most distinguished engineers, engineer-scientists, and technologists covering the entire spectrum of engineering disciplines."
Dr. Rohde has been an avid amateur radio operator holding several licenses in the United States and Germany. He has been licensed since 1956 and involved mostly in technology and systems. In 2015, he won first place in the ARRL International DX Contest in the Northern New Jersey Section. He also operates N1UL/MM on his yacht, the Dragonfly, and is Trustee of the Marco Island Radio Club, K5MI.
"It is great to see Ulrich get this award," said Ed Hare, W1RFI, ARRL Laboratory Manager. "His contributions to technology have clearly been global in scope and even though his accomplishments have clearly been professional, amateur radio has also played a role in his being a world-class engineer. The ARRL Lab has appreciated his help and support over decades of time, and we join in offering our congratulations for another important achievement.
ARRL The National Association for Amateur Radio® recognized Dr. Rohde as the 2022 recipient of the Institute of Electrical and Electronics Engineers (IEEE) Photonics Society Engineering Achievement Award. The award is for outstanding engineering achievement in the field of optoelectronic signal generation and optical measurement equipment for next-generation intelligent optical networks. Dr. Rohde is an ARRL Maxim Society and Life Member.
Dodge County Amateur Radio Emergency Service Receives ServeNebraska Award
The Dodge County Amateur Radio Emergency Service® (ARES®) has received the 2022 Disaster Volunteer Award at the ServeNebraska Step Forward Awards Luncheon on November 4, 2022.
Presenting the 2022 Disaster Volunteer Award is Nebraska First Lady Susanne Stone, Steve Narans, WB0VNF, Wesley Payne, KE0WHA, and Wes Chrisman, KD0PGV. [Dave Theophilus, W0NRW, photo]
Presented by Nebraska First Lady Susanne Shore, the award recognizes Dodge County ARES for a critical role in responding to the 2019 flooding in Fremont, Nebraska, and the surrounding areas. Dodge County ARES took significant steps to ensure that the Fremont community is always prepared. Amateur radio operator Steve Narans, WB0VNF, was cited for his role in retrofitting a county communications trailer for setup and use by first responders.
The group participated in a full-scale disaster drill with the Nebraska Army National Guard, Fremont Police, and Fremont Fire Department to test their skills and demonstrate how their services fit in among other disaster response efforts. During severe weather, they monitor weather conditions and report to the National Weather Service for its use in issuing severe weather warnings for Dodge County.
The group was nominated for the award by Dodge County Emergency Manager Tom Smith. Selection for the award was made by Nebraska Governor Pete Ricketts.
The ServeNebraska Step Forward Awards recognize exemplary volunteers across the state for their time and service aimed at making their communities better. The awards are the most prestigious awards given for volunteerism in the state of Nebraska. Dodge County ARES was among eleven 2022 honorees.
For more information about the ARRL Amateur Radio Emergency Service® (ARES®), visit http://www.arrl.org/ares.
Support Young Hams on #GivingTuesday
#GivingTuesday is November 29, 2022 – a growing annual movement where individuals and organizations, like ARRL, come together to unleash the power of radical generosity. This year, ARRL's theme for #GivingTuesday is young hams. From now to #GivingTuesday, ARRL wants to raise $25,000 to help support and expand its programs and initiatives for young radio amateurs. Donate to ARRL now at www.arrl.org/give.
Watch and share the video: https://youtu.be/ns6VR8h-8T8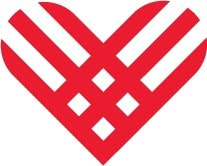 "The next generation of radio amateurs is already here," says ARRL staff member Bob Inderbitzen, NQ1R, who co-advises the ARRL Collegiate Amateur Radio Program. "There is a vibrant, well-networked community of students and campus radio clubs at colleges and universities throughout the nation. School teachers and local radio clubs work together to bring amateur radio into classrooms. Youth programs, including Amateur Radio on the International Space Station (ARISS) and outreach to scouts bring together our unique partnerships to introduce ham radio to more kids."
#GivingTuesday donations will help fund ARRL programs and services not covered by membership fees alone. Gifts will help subsidize ARRL Student Membership and ARRL Youth Licensing Grants, as well as resources and programs that attract and keep young hams active, involved, and engaged in amateur radio.
A short video on ARRL's YouTube channel includes young hams describing why they "love ham radio." Read more about ARRL's ongoing work to support young hams, and give now at www.arrl.org/give.
---
Amateur Radio in the News
ARRL Public Information Officers, Coordinators, and many other member-volunteers help keep amateur radio and ARRL in the news.
"Santa Claus will once again be on Longmont's airwaves" / LongmontLeader (Colorado), November 12, 2022. — The Longmont Amateur Radio Club and the Northern Colorado Amateur Radio Club are ARRL Affiliated Clubs.
"Amateur radio-aided rescue highlights useful hobby" / Buffalo Bulletin (Wyoming), November 17, 2022. — The Buffalo Amateur Radio Klub is an ARRL Affiliated Club.
"Dodge County Amateur Radio Emergency Services receives ServeNebraska Award" / Fremont Tribune (Nebraska), November 19, 2022. — Thanks to the Dodge County Amateur Radio Emergency Service®.

Share any amateur radio media hits you spot with us.
---
ARRL Podcasts
The latest episode of the ARRL On the Air podcast features details from avid satellite operator Sean Kutzko, KX9X, about how to get started on the amateur satellites — an activity that's available to hams of all license classes.
Listen to ARRL Audio News, available every Friday. ARRL Audio News is a summary of the week's top news stories in the world of amateur radio and ARRL, along with interviews and other features.
The On the Air podcast is available on iTunes (iOS) and Stitcher (Android). The On the Air podcast and ARRL Audio News are also on Blubrry — On the Air | ARRL Audio News.
---
Announcements
Amateur radio operators who like to track balloons now have multiple targets. Earlier this week, three pico balloons were launched from Neumayer Station III in Antarctica, a German Antarctic research station of the Alfred-Wegener-Institut. Todd J. McKinney, KN4TPG, from the University of Alabama in Huntsville, is at the facility and will be launching a series of 20- and 10-meter Weak Signal Propagation Reporter (WSPR) balloons. Look for them on https://aprs.fi and https://amateur.sondehub.org under the call signs: K4UAH-1, -2, -3, -4, -5, -6, and -7, as well as W5KUB-114 and -115. Actual WSPR call signs on 20 meters are: KN4TPG, KW5GP, KM4LVC, WB8ELK, KM4YHI, KM4ZIA, and KD9UQB. On 10 meters, the WSPR call sign will be WB4VHF. Amateur radio operators with WSPR stations that have directional antennas, or Beverage-style antennas, are needed to monitor the 20-meter WSPR band and turn their antennas toward Antarctica. KN4TPG and KW5GP are approaching McMurdo Station to the south of Australia and New Zealand.


Thanksgiving on the Beach! Chip Margelli, K7JA, reports that he'll be on the air with friends from Bolsa Chica State Beach in Orange County, California, on Thursday, November 24, from 1900 UTC until late afternoon, Pacific Time. "The Thanksgiving on the Beach tradition goes back many years for us, and we always bring a rig and antennas along so as to share our 75-degree weather with the rest of the (jealous) nation," says Margelli. Look for Chip Margelli, K7JA; Janet Margelli, KL7MF; Gordon West, WB6NOA, and Suzie West, N6GLF. They'll be on 10 meters, 28.410 MHz USB and 28.025 MHz CW, plus or minus QRM, using 100 W and a three-element Yagi.
ARRL Black Friday Deals All Weekend! Shop the ARRL online store for Black Friday deals, including a MYSTERY BOX. Each MYSTERY BOX ($79.95 plus s/h) includes a commemorative, hardcover edition of the 100th edition ARRL Handbook for Radio Amateurs: Handbook 100. We've stuffed other bonus items into each MYSTERY BOX! Check out all of the ARRL Black Friday deals at https://tinyurl.com/3fww5cte.
---
In Brief…
ARRL reports the passing of George Lillenstein, AB1GL (SK), who died November 18, 2022. Lillenstein was a member of the volunteer team at ARRL Headquarters, contributing his time to help visitors and guests get on the air from W1AW, the Maxim Memorial Station. Lillenstein, an ARRL Life Member and donor, was also President of the Newington Amateur Radio League (NARL) from 2017 to 2022, and an active member of the BEARS of Manchester. He held previous appointments, including ARRL Connecticut Section Emergency Coordinator (SEC) and District Emergency Coordinator (DEC) for the Connecticut Amateur Radio Emergency Service® (ARES®).
---
The K7RA Solar Update
ARRL thanks Tad Cook, K7RA, of Seattle, Washington, for the weekly ARRL Propagation Bulletin. Due to this week's early Thanksgiving issue of the ARRL Letter, the next K7RA Solar Update will be posted to ARRL News on Monday, November 28.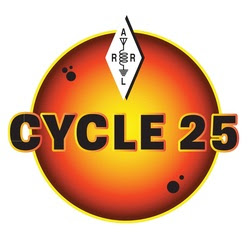 For more information concerning radio propagation, visit the ARRL Technical Information Service, read "What the Numbers Mean…" and check out the propagation page of Carl Luetzelschwab, K9LA.
A propagation bulletin archive is available. For customizable propagation charts, visit the VOACAP Online for Ham Radio website.
Share your reports, observations, tips, questions, or comments to k7ra@arrl.net.
---
Just Ahead in Radiosport
November 24 — RSGB 80-Meter Autumn Series (CW)
November 27 — CQ Worldwide DX Contest (CW)
November 28 — RSGB FT4 Contest (FT4)
November 29 — Worldwide Sideband Activity Contest (phone)
November 30 — UKEICC 80-Meter Contest (CW)
Visit the ARRL Contest Calendar for more events and information.
---
Upcoming Section, State, and Division Conventions
December 9 – 10 | Tampa Bay Hamfest, hosting the ARRL West Central Florida Section Convention, Plant City, Florida
January 7 | Ham Radio University, hosting the ARRL New York City-Long Island Section Convention, an Online Event
January 20 – 21 | Southwest Florida Regional Hamfest, hosting the ARRL Southern Florida Section Convention, Fort Myers, Florida
January 27 – 28 | Capital City Hamfest 2023, hosting the ARRL Mississippi State Convention, Jackson, Mississippi
January 28 | Winterfest, hosting the ARRL Midwest Division Convention, Collinsville, Illinois
February 10 – 12 | Orlando HamCation, hosting the ARRL Southeastern Division Convention, Orlando, Florida
February 25 | HAM-CON, hosting the ARRL Vermont State Convention, Colchester, Vermont
March 3 – 4 | Greater Houston HamFest, hosting the ARRL Texas State Convention, Rosenberg, Texas

Aloha es 73 de Russ Roberts (KH6JRM)

Public Information Officer

Hawaii County, ARRL Pacific Section

More ARRL News follows below.
Search the ARRL Hamfest and Convention Database to find events in your area.
---
Have News for ARRL?
Submissions for the ARRL Letter and ARRL News can be sent to news@arrl.org. — John E. Ross, KD8IDJ, ARRL News Editor
---
ARRL — Your One-Stop Resource for
Amateur Radio News and Information
Join or Renew Today! Eligible US-based members can elect to receive QST or On the Air magazine in print when they join ARRL or when they renew their membership. All members can access digital editions of all four ARRL magazines: QST, On the Air, QEX, and NCJ.
Listen to ARRL Audio News, available every Friday.
The ARRL Letter is available in an accessible format, posted weekly to the Blind-hams Groups.io email group. The group is dedicated to discussions about amateur radio as it concerns blind hams, plus related topics including ham radio use of adaptive technology.
Subscribe to…
NCJ — National Contest Journal. Published bimonthly, features articles by top contesters, letters, hints, statistics, scores, NA Sprint, and QSO parties.
Free of charge to ARRL members…
Subscribe to the ARES Letter (monthly public service and emergency communications news), the ARRL Contest Update (biweekly contest newsletter), Division and Section news alerts and much more!