Here's the latest Amateur Radio Emergency Communications News from HQ ARRL.
Views expressed in this Amateur Radio News update are those of the reporters and correspondents.
Accessed on 19 January 2022, 1324 UTC.
Content supplied by HQ ARRL, Newington, CT, 06111.
Source:
Please click link or scroll down to read your selections.
If you are having trouble reading this message, you can see the original at:
http://www.arrl.org/FandES/field/ares-el/?issue=2022-01-19
ARES® Briefs, Links
The ARRL Puerto Rico Section leadership signed a new memorandum of understanding with the US territory's Red Cross organization on January 13. There are 3.2 million residents on the island, which receives the brunt of many major hurricanes, some of historic
proportion such as Hurricane Maria in 2017 with its resulting humanitarian crisis. The section has a very active ARES and ARRL Field Organization.
The 2022 ARRL National Convention Emergency Communications Training Track is next month! Plan on attending the 2022 ARRL National Convention, set to take place at Orlando HamCation® on February 11 – 13. A day-long workshop on emergency communications is scheduled as one of the training tracks offered as part of the National Convention program that will precede HamCation on Thursday, February 10. The training presentations will feature current protocols, techniques, and responsibilities for the modern volunteer radio operator serving partner public safety entities. The presenters are subject-matter experts. Topics to be covered include the ARRL Emergency Communicator Position Task Books, an overview of amateur radio communicator responses to disasters, basic voice traffic handling with hands-on voice traffic net/message transfer practice, using the ICS-213 form, Winlink's Amateur Radio Digital Open Protocol (ARDOP) and VARA protocols, and the Radio Mail Server (RMS) hybrid internet/HF radio gateway system. Register for the National Convention Training Tracks.
Tip: Don't forget about the 222 MHz band for ARES operations. There is good activity there. A quick look at the repeater directory for 222-MHz repeaters in my area yielded three here in rural northern Florida. – K1CE
FEMA's Emergency Management Institute (EMI) will offer the K0428 CERT Train-the-Trainer course online. This course prepares participants to deliver FEMA's CERT Basic Training course. The audience for this course includes those who will have or currently have either of the following responsibilities: serves as the course manager for the CERT Basic Training course or serves as a CERT Basic Training course instructor. For additional information, contact Jamie "Betsy" Mauk, EMI Course Manager, at jamie.mauk@fema.dhs.gov. Please refer to the EMI website for course date availability.
The publication National Hurricane Center Snapshots:1949 to present day is a look behind the scenes during the more than 7 decades of the NHC. It includes a photo and story on page 18 dedicated to Amateur Radio's first station set up at NHC in 1980.
ARRL Headquarters Hires Former County EMA Director and COML as New ARRL Director of Emergency Management
Josh Johnston, KE5MHV, is the new ARRL Director of Emergency Management. He will appear at the 2022 ARRL National Convention Emergency Communications Training Track on February 10 in Orlando, Florida, in conjunction with the Orlando HamCation® — Johnston will also be rounding on convention forums and booths at the main convention over the weekend. Johnston is from Ozone, Arkansas, and comes to ARRL with 16 years of experience as the Director of Johnson County (Arkansas) Department of Emergency Management. He is an ARES Emergency Coordinator, ARRL Volunteer Examiner, and ARRL-registered Instructor. Johnston is also certified in FEMA NIMS as a CISA AUXCOMM Communications Unit Leader (COML). He holds a Bachelor of Science in Emergency Administration and Management from Arkansas Tech University.
"I am happy to welcome Josh to the ARRL staff and to add his talent and knowledge to our team," said ARRL CEO David Minster, NA2AA. "His contribution will help ARRL continue to support our dedicated volunteers of the Amateur Radio Emergency Service, improve opportunities for training, and advance our relationships throughout the EmComm community."
With extensive experience in inter-agency cooperation and planning, Johnston is well versed in the different aspects of emergency management and leading both professional and volunteer operators. He has experience in communications planning and execution in the field and at the local and state level. As an Arkansas Master Certified Emergency Manager and past Board Member of Arkansas Emergency Management Association, where he served as president for 2 years, Johnston has experience working with government and agency representatives as well as being boots-on-the-ground in the field.
Johnston will be based at ARRL's headquarters in Newington, Connecticut and will be working with staff and member-volunteers, and coordinating with the ARRL Board's new Emergency Communications and Field Services Committee (EC-FSC)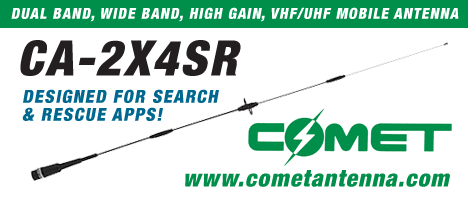 Boulder County, Colorado Urban Fire Response Involves ARES
On December 30, 2021 the Marshall Fire roared through Superior and portions of Louisville, Boulder County, Colorado. The fire was fanned by intense winds, and consumed more than 6,200 acres. Approximately 1,084 homes and seven commercial structures were destroyed. Boulder County ARES (BCARES) received an activation request from the Boulder Office of Emergency Management (OEM) to activate the Emergency Operations Center (EOC) – BCARES ESF-2A communications position. The BCARES Radio Network was activated with three BCARES members assigned to the EOC. The BCARES net began resource management, with logging and staffing of assignments as issued by the OEM via the EOC.
Response tasking included support for evacuation sites and the establishment of emergency radio communications as commercial power failures and preventive shutdowns by commercial suppliers were evolving, resulting in the loss of commercial communications including land lines, DSL services and cellular communications. 911 services for the Boulder Mountain Communities also failed. To facilitate a restoration of these emergency services, BCARES activated the Mountain Emergency Radio Network (MERN).
An extensive After-Action Report (AAR) was written to critique the primary operations of BCARES and provide a constructive assessment of those elements that worked well and those that require changes in order to meet future requirements of similar county-wide events. In addition, a summary of the interactions between BCARES and the Emergency Support Function positions of ESF-5, ESF-6 and ESF-13 are also included. Download or view the document here. — Allen Bishop, K0ARK, Boulder County Amateur Radio Emergency Services, Region One, District Three Emergency Coordinator and Chairman
Well-known Amateur TV Pioneer, ARES Operator, Loses Home in Boulder Fire
Most of the homes lost were in the neighborhood of Jim Andrews, KH6HTV, ATV developer, ARES member, and editor of the Boulder Amateur Television Club's TV Repeater's Repeater. Andrews lost his home in the fire. Other Boulder ATVers also lost their homes. – source: Boulder Amateur Television Club's TV Repeater's Repeater, January 2022 issue
[The Boulder Amateur Television Club is one of the preeminent clubs in the country devoted to Amateur Television. Members have pioneered the mode in many aspects, including for extensive public event/emergency communications TV imaging and situational awareness services for the sheriff's office and other entities. Our deepest sympathies go to Andrews, the other ATV operators and the entire Boulder amateur community for their losses. – K1CE]
Centralia, Washington ARES Team Activates for Bombing
The Amateur Radio Emergency Service team of Centralia, Washington, was activated for a bombing on December 19, 2021. In the early morning hours of that Sunday, two men planted a bomb and blew up the ATM at a local bank in the community, which has a population of 17,000. The Washington State Patrol Bomb Squad and the FBI responded to assist the Centralia police department in the investigation.
The Centralia ARES team staged its communications van next to the scene and put out the call for help. Thirteen ARES team members responded. Within the hour, ARES team members were paired with CPD detectives and were performing evidence searches throughout the crime scene. ARES team members had been trained to perform evidence searches for the PD and it was now time to do the job.
Small 3-5 person teams of ARES members with a detective gloved up and slowly searched an estimated 10,000 sq. ft. area around the bank, along some nearby railroad tracks and an adjoining field, retrieving as many potential pieces of evidence as they could find. The search lasted just over an hour and the ARES team was then released. — Bob Willey, KD7OWN, Centralia, Washington, ARES Emergency Coordinator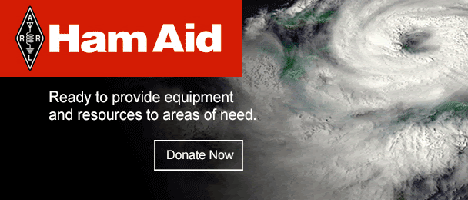 Ohio ARES VHF Simplex Contest Helps Operators Plot Coverage Areas
Ever wonder how far you can reach on VHF/UHF frequencies? On January 8, from 10 AM to 4 PM, Ohio ARES members answered that question. It was the ARES Ohio VHF plus Simplex Contest, with all amateurs having been invited. Bands used were 6 meters, 2 meters, and 70 cm. Entry categories were Fixed, EOC, and Rover. Bonus points were given out by ARES officers (AEC, OES, EC and above). Complete rules, submission forms, and other pieces of information were promulgated. Participants entered their operating plans on the website. W8SGT was in operation from the Ohio state EOC this year. It's a contest with a purpose: ARES and other operators plot their simplex coverage area to know where they could dependably communicate on simplex during an emergency.
Results
Stan Broadway, N8BHL, Ohio Section Emergency Coordinator, reported on the results: Forty-eight logs were submitted, including five from the Rover stations. On average, eight counties were contacted by each station, with two reporting 18 counties worked, one Rover reporting 22 counties worked, and one fixed station reporting a whopping 34 counties contacted. Thirteen stations reported contacting double-digit counts of counties.
Joe Wigal, W8JTW, was heard across the state – he operated from the N8OJ tower site in Washington County with a 2 meter antenna height of 190 feet, and 280 watts of RF output. He also worked the 6 meter antenna with a height of 150 feet and 100 watts. Wigal worked 27 Ohio counties and seven in West Virginia for a total of 34 counties. He worked eight of the 10 Ohio ARES Districts, and five of the 10 West Virginia ARES Districts. His furthest contact was 163 air miles on 2 meter FM. He said, "Was fun, looking forward to next year."
Soapbox
"I was operating fixed and it was fun to follow the Rovers to various counties. I made contacts with Rovers in six counties." "First time participant. Nice way to spend a Saturday afternoon monitoring 2m, 6m, and giving points to the Rovers and fixed stations I could hear and get back to." "Great participation in northwest Ohio. Worked five Rovers! Furthest contact was 107 miles on 6 meter FM. Had a great time, lots of really good operators in our area!" "It was lots of fun, taught me a lot about my equipment, working through pileups and propagation challenges, making new friends and connecting with old ones and more." "I operated as a Rover in Mahoning, Trumbull, Portage, and Summit counties. Another excellent event this year, thanks to all who helped organize and participate!"
Hurricane Watch Net Records Busy 2021 Hurricane Season
Hurricane Watch Net Manager Bobby Graves, KB5HAV, reported that 2021 was the third most active hurricane season on record in terms of named storms, and was the sixth consecutive above-normal season. "The Atlantic basin was extremely busy again for 2021," Graves told HWN members. "For the year, we had 21 named storms, seven of which became hurricanes, and four of those became major hurricanes — Category 3 or stronger." Graves noted that 2021 marked the first year on record that two consecutive hurricane seasons exhausted the list of 21 storm names.
Tropical systems that made landfall caused a total damage of $70 billion, as of the end of November, making 2021 the fourth most costly hurricane season on record, behind 2012, 2005, and 2017.
Graves recounted that several tropical systems made an impact on land this year. "In August, Tropical Storm Fred caused devastating flooding across parts of the Greater Antilles and the southeastern United States," he said. "Hurricane Grace made two landfalls in Mexico — first as a Category 1 hurricane just south of Tulum on the southeast Yucatán [Peninsula], and second as a Category 3 major hurricane in the Mexican state of Veracruz."
"Hurricane Ida was a deadly and destructive hurricane that made landfall in Louisiana as a Category 4 hurricane — the most intense and destructive hurricane to affect the state since Hurricane Katrina," Graves continued. He noted that Ida also caused catastrophic flooding across the US northeast.
"Hurricane Larry peaked as a powerful Category 3 hurricane over the open Atlantic [Ocean] before making landfall in the Canadian province of Newfoundland and Labrador as a Category 1 hurricane. Later, Hurricane Nicholas moved erratically both on and offshore [on] the coasts of Texas and Louisiana," he said.
In 2021, the HWN activated for five hurricanes — Elsa, Grace, Henri, Ida, and Larry. The HWN did not activate for Nicholas, another hurricane that made landfall. "Nicholas was a storm that was never expected to become a hurricane," Graves explained. "However, at 0300 UTC on Monday, September 13, when Nicholas was just 22 miles away from land, the National Hurricane Center (NHC) upgraded the storm to a Category 1 hurricane. Nicholas made landfall at about 0530 UTC on the eastern part of the Matagorda Peninsula, about 10 miles west-southwest of Sargent Beach, Texas.
"Mother Nature loves to play tricks, and she did with this storm. There was no way to predict this storm would have become a hurricane prior to landfall," Graves said. "When it did, we had no time to activate for it."
Graves said the HWN racked up nearly 300 hours on the air, with 140 of those spent on Hurricane Ida alone.
The HWN membership is strategically dispersed across North America, throughout the Caribbean Sea, Central America, and the northern coast of South America. Its primary mission is to disseminate tropical cyclone advisory information to island communities in the Caribbean, Central America, along the Atlantic Seaboard of the US, and throughout the Gulf of Mexico coastal areas. It also gathers observed or measured weather data via amateur radio from operators in storm-affected areas — as well as any post-storm damage — and conveys that information to NHC forecasters via WX4NHC.
The HWN typically activates on 14.325 MHz by day and 7.268 MHz after nightfall, whenever a hurricane is within 300 statute miles of a populated landmass or at the request of the NHC or the Canadian Hurricane Centre. – ARRL News Desk
K1CE for a Final: "This is not a drill" – The 1989 Sioux City Airliner Crash
I don't know about you, but I like to browse through old issues of QST for ARES and emergency communications-related reports and articles. The idea is to look at "that was then, this is now" comparisons. I ran across the October 1989 QST article by Mike Nickolaus, NF0N; Doug Potts, KA0VHV, and Alan Pedersen, KA0VNM, all Emergency Coordinators, about the ARES response to the horrific July 19, 1989 crash landing of United Airlines Flight 232 at the Sioux Gateway Airport. The DC-10 ripped apart, and of 296 passengers and crew, 112 ultimately died.
When the crew declared an in-flight emergency, ARES was among the many entities that were alerted, facing a crisis of unknown proportions. At 3:30 PM, the fire department's "Alert 2" indicated a flight crew had declared an emergency and fire and rescue vehicles were sent out. On its heels an "Alert 3" signaled the worst – crash imminent. The crash came at 3:55 PM. ARES operators were summoned less than an hour later. Little did they know that the 12 hams budgeted for a 1987 drill would balloon to 60 operators for the real thing.
John Bylin, K0AAR, and NF0N quickly received Red Cross i-d's and reported to the disaster site. They brought a motor home packed with ARES radios and supplies; the entire airport had already been secured. Other amateurs were assigned to the Red Cross chapter office, hospital emergency rooms, the airport control tower, the EOC, and at Briar Cliff College, where survivors would be billeted. Net control was established at KA0VHV's home. Later, amateurs were dispatched to the flight line at the airport and the temporary morgue on the Iowa Air National Guard grounds.
NF0N and KA0VHV were chosen to take charge to make major decisions, and started a loose net operation, allowing check-ins to bypass the net control station as necessary. They were able to react quickly to the needs of many agencies and groups. With Red Cross facilities scattered over a wide area, and other agencies at several different sites, finding people became a shell game. Rather than telephone half a dozen sites in search of an important official, those in need looked to ARES: One call on the radio touched every important site. Some sites had no telephone.
Some hams with handhelds were needed to walk and track someone down. A portable repeater was established at the airport. More manpower was needed at all posts, and as many as five radio amateurs manned each post for 5 days. United Airlines assumed the task of handling health and welfare messages, but ARES was ready with two packet BBS stations if needed.
Offers of assistance came from hams from as far away as 200 miles; several amateurs from the Omaha-Council Bluffs area came with Red Cross vans. Communications with and for the American Red Cross were especially important. Hams established stations at the food prep site, at the Red Cross chapter house, and with survivors of the crash at Briar Cliff College. ARES passed traffic for police and fire departments, the county EOC, Air National Guard, the airport, Salvation Army and the NTSB. And also for the hospitals, ambulance service, medical personnel, and morticians. A dedicated simplex channel was established between the temporary morgue and the crash site, where the state ME was identifying the victims.
Lessons learned: centralize control and decision making; plan for the worst; extend handheld coverage with a portable repeater; and record all repeater communications; among others.
____________________
The reason for including this summary of that tragic event and the ARES response is to (1) share the ARES lessons learned that still apply today, and (2) to inquire of any operators that were involved in this response (or other responses) who have possibly suffered post-traumatic stress (PTSD) and if so, what were their symptoms. I will be writing an article on the subject, the purpose of which is to discuss the potential for risk of this aspect of mental health in emergency/disaster radio communications responders. The last time this subject was discussed was in the July 2012 QST Public Service column: "ARES®, EmComm and Mental Health Risks."
[Post-traumatic stress disorder (PTSD) is a disorder that develops in some people who have experienced a shocking, scary, or dangerous event. It is natural to feel afraid during and after a traumatic situation. Fear triggers many split-second changes in the body to help defend against danger or to avoid it. Post-traumatic stress disorder (PTSD) can develop after exposure to a potentially traumatic event that is beyond a typical stressor. Events that may lead to PTSD include, but are not limited to, violent personal assaults, natural or human-caused disasters, accidents, combat, and other forms of violence. —National Institute of Health]
Postscript
While on a trip as an ARRL HQ staffer to a convention in Iowa circa 1985, I drove out of town to visit the Flight 232 Memorial, which commemorates the rescue and response efforts undertaken by the Sioux City community after the crash, and thought of the courage of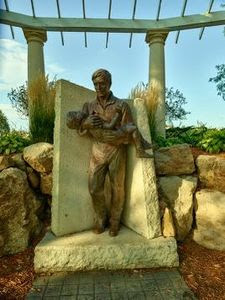 the ARES responders in meeting the needs of victims, responding agencies and others in such a challenging and grim disaster area. — K1CE
Letters: Tips for AED Use
In re the editorial on the importance of CPR, BLS and AED training for all ARES responders in last month's issue, Alan Howard Martin, W1AHM, responded: "A potentially life-saving habit to cultivate is to look for AED signs whenever entering a public building. The presence of an AED is frequently advertised at entrances, and the location is often noted by front lobby signage. When someone presents with cardiac symptoms, it can save valuable minutes to know where to send a runner to fetch a building's AED. Some people methodically take note of fire exit signage in unfamiliar surroundings. Keeping your eyes peeled for AEDs is another good Easter egg hunt to practice.
________________
ARES Resources
· Download the ARES Manual [PDF]
· ARES Field Resources Manual [PDF]
· ARES Standardized Training Plan Task Book [Fillable PDF]
· ARES Standardized Training Plan Task Book [Word]
· Emergency Communications Training
The Amateur Radio Emergency Service® (ARES) consists of licensed amateurs who have voluntarily registered their qualifications and equipment, with their local ARES leadership, for communications duty in the public service when disaster strikes. Every licensed amateur, regardless of membership in ARRL or any other local or national organization is eligible to apply for membership in ARES. Training may be required or desired to participate fully in ARES. Please inquire at the local level for specific information. Because ARES is an amateur radio program, only licensed radio amateurs are eligible for membership. The possession of emergency-powered equipment is desirable, but is not a requirement for membership.
How to Get Involved in ARES: Fill out the ARES Registration form and submit it to your local Emergency Coordinator.
ARRL Resources
Join or Renew Today! Eligible US-based members can elect to receive QST or On the Air magazine in print when they join ARRL or when they renew their membership. All members can access digital editions of all four ARRL magazines: QST, On the Air, QEX, and NCJ.
Subscribe to NCJ — the National Contest Journal. Published bimonthly, features articles by top contesters, letters, hints, statistics, scores, NA Sprint and QSO parties.
Subscribe to QEX — A Forum for Communications Experimenters. Published bimonthly, features technical articles, construction projects, columns, and other items of interest to radio amateurs and communications professionals.
Free of charge to ARRL members: Subscribe to the ARES Letter (monthly public service and emergency communications news), the ARRL Contest Update (biweekly contest newsletter), Division and Section news alerts — and much more!
Find us on Facebook. Follow us on Twitter.
ARRL offers a wide array of products to enhance your enjoyment of amateur radio.
Donate to the fund of your choice — support programs not funded by member dues!
Click here to advertise in this newsletter, space subject to availability.