Here's the latest edition of "The ARES Newsletter" from HQ ARRL.
Views expressed in this Amateur Radio News update are those of the reporters and correspondents.
Accessed on 15 September 2021, 1345 UTC.
Content provided by HQ ARRL, Newington, CT, 06111.
Source:
Please click link or scroll down to read your selections.
If you are having trouble reading this message, you can see the original at:
http://www.arrl.org/FandES/field/ares-el/?issue=2021-09-15

ARES® Briefs, Links
This month is National Preparedness Month (NPM), an observance held each September to raise awareness about the importance of preparing for disasters and emergencies that could happen at any time. The 2021 theme is "Prepare to Protect. Preparing for disasters is protecting everyone you love." NPM is also a good time for every radio
 amateur, regardless of affiliation or special interest, to ensure that your station is ready and prepared for emergency/disaster service, and that you are trained at least to a basic degree in emergency communications protocols and procedures, practices and techniques. Take a look at basic information from FEMA on the National Preparedness System.
Review the ARES Emergency Communicator Individual Task Book for reference and guidance. All radio amateurs should register with local ARES organizations for possible service. Remember, hurricane season isn't over until November 30; wildfire incidents/disasters are occurring now; and more and more severe weather is affecting most of the country. ARES needs you. But also remember, you and your family's health and safety is priority #1 above all else.
Reminder: The first words in Part 97 of the FCC's rules mandating the basis and purpose of our service read as follows: "Recognition and enhancement of the value of the amateur service to the public as a voluntary noncommercial communication service, particularly with respect to providing emergency communications." [emphasis added] It's something to think about.
The 2021 ARRL Simulated Emergency Test (SET) is just ahead. This primary ARRL-sponsored national emergency exercise is designed to assess the skills and preparedness of ARES volunteers, as well as those affiliated with other organizations involved in emergency and disaster response. The primary SET weekend is October 2-3, but local and Section-wide exercises may take place throughout the fall. The annual SET encourages maximum participation by all amateur radio operators, partner organizations, and national, state, and local officials who typically engage in emergency or disaster response.
In addition to ARES volunteers, radio amateurs active in the National Traffic System, Radio Amateur Civil Emergency Service (RACES), SKYWARN, Community Emergency Response Team (CERT), and a variety of other allied groups and public service-oriented radio amateurs are needed to fulfill important roles in this nationwide exercise.
The SET allows volunteers to test equipment, modes, and skills under simulated emergency conditions and scenarios. Individuals can use the time to update a "go-kit" for use during deployments and to ensure their home station's operational capability in an emergency or disaster. To get involved, contact your local ARRL Emergency Coordinator or Net Manager. Check on upcoming planned activities through local, state, or Section-wide nets.
ARRL is seeking a Director of Emergency Management who will lead a team responsible for supporting ARRL emergency communications programs, products, and services, including ARES, and will work with HQ staff to develop standards, protocols, and processes designed to support the Field Organization. The full job description is available, along with candidate requirements and qualifications.
2022 ARRL National Convention Emergency Communications Training Track — Plan on attending the 2022 ARRL National Convention, set to take place at Orlando HamCation® on February 11 – 13. A day-long workshop on emergency communications is scheduled as one of the training tracks that will be offered as part of the National Convention program that will precede HamCation on Thursday, February 10. The training presentations will feature current protocols, techniques, and responsibilities for the modern volunteer radio operator serving partner agency and organizations. The presenters are all subject-matter experts. Topics to be covered include the ARES, AUXCOMM, and Florida Emergency Communicator Position Task Books, an overview of amateur radio responses to disasters, basic voice traffic handling with hands-on voice traffic net/message transfer practice, using the ICS-213 form, Winlink's ARDOP (Amateur Radio Digital Open Protocol) and VARA protocols, and the Radio Mail Server (RMS) hybrid internet/HF radio gateway system.
Visit the ARRL Store for items of special interest to the ARES emergency communicator.
California Club Assists Animal Rescue Group with Communication Support (9/13/2021).
VOIP Net receives reports re: Hurricane Larry — Using the Voice Over Internet Protocol Weather Network joined to linked systems in Newfoundland, amateur radio operators collected reports relayed to the National Hurricane Center and Environment Canada as Hurricane Larry hammered cities and towns in the area. Scores of reports, including damages to schools and homes as well as power outages and news of evacuations, were sent by a squad of hams, including Aaron Abbott, VO1IV, Gareth Rowberry, VE3GJR, and others located around the area. More than forty man-hours involving both Canadian and US amateurs were involved in providing the reports received on both systems.
Rob Macedo, KD1CY, VOIPWX Director of Operations, said, "Through the exemplary efforts of Aaron Abbott, VO1IV, and a number of amateur radio operators across Newfoundland, Canada, and one amateur operator in Ontario who relayed a report from a CANWARN Spotter in St. Johns, reports of damage to trees, power lines, power outages including roof damage to a school and a home were relayed from amateurs in the region."
Major Hurricanes, Other Severe Tropical Weather Keep ARES Programs More Than Busy
A spate of severe tropical and subtropical weather events during this year's busy hurricane season, which doesn't end until November 30, was visited upon the US and elsewhere, prompting a wide array of amateur radio emergency communication responses. [Special thanks to ARRL News Specialist Rick Lindquist, WW1ME; VoIP Hurricane Net Manager and ARRL Eastern Massachusetts Section Emergency Coordinator Rob Macedo, KD1CY; Louisiana ARES Section Emergency Coordinator James Coleman, AI5B; ARRL HQ's Field Services Manager Mike Walters, W8ZY; Julio Ripoll, WD4R, Assistant Coordinator of the National Hurricane Center Station WX4NHC, and ARRL New England Division Vice Director Phil Temples, K9HI, among others, for input, development and/or review of the following stories and summaries of reports with links to further information – Ed.]
Catastrophic Category Four Hurricane Ida Responses
The Hurricane Watch Net and the VoIP Hurricane Net funneled radio amateurs' critical observations and reports to National Hurricane Center forecasters during Ida, a Category 4 Atlantic hurricane that was the second-most destructive and intense hurricane to hit Louisiana on record, behind historic Hurricane Katrina (2005), and is tied for the strongest landfall in the state by the measure of maximum wind speed. The storm ended up causing flooding across the northeastern region of the country.
Federal Government Supports Amateur Radio Responses — In an August 30 Order, the FCC granted a temporary waiver sought by ARRL to facilitate relief communications related to Hurricane Ida. The waiver also applies to relief communications directly related to any future hurricane within the next 60 days. The waiver permits radio amateurs handling hurricane relief communications on HF to use any protocol that would comply with the FCC's rules but for the symbol rate limits. FEMA announced HF interoperability activity on 60-meter channels 1 and 2.
Louisiana ARES Section Emergency Coordinator James Coleman, AI5B, reported last week that teams in his Section "should now be on normal status with the affected parishes' status as appropriate for local conditions." ARES Emergency Coordinators in some hard-hit parishes activated volunteers for relief and recovery operations. More than 30 parishes were affected by the storm, although cell telephone coverage was reported to be recovering rapidly. All 911 systems were reported operational as of September 7.
The Louisiana ARES Emergency Net was ultimately put on standby. "If it became necessary, the net was to be active on 7.255 MHz, and on 3.878 MHz," Coleman's report said. The Louisiana Traffic Net was operating 7 days a week on 3.910 MHz.
ARRL HQ shipped Ham Aid kits to Louisiana ARES Region 3 for use during their recovery efforts. ARES Region 3 District Emergency Coordinator (DEC) Miriam Barrett, KG5BNH, and St. Mary Parish's Emergency Coordinator Jackie Price, KA5LMZ, coordinated their efforts to assist the Council on Aging in Terrebonne Parish. The Ham Aid kits include equipment for HF, VHF, and UHF, including handheld transceivers and "base station" antennas.
The W5RAR VHF repeater (146.805 MHz) was in use over a four-parish area — La Fourche, St. Charles, St. John, and Terrebonne, which suffered significant wireless system damage as well as a 911 system outage in St. John Parish. The St. Charles EOC was transmitting requests for services via the LWARN 440-MHz linked repeater system to Roger Farbe, WB5LHS. A communications team in support of Florida Baptist Disaster Relief established operations in a communications trailer at the Metairie Baptist Church. The Jefferson Parish EOC with ARES DEC Nick Frederick, W4NDF, and the City of Kenner EOC with Mary Vernoy, WB5IOE, assisted in maintaining a VHF net. Kenner city's fiber optic cable that provided internet was cut by Entergy so it could access one of its lines for repair, which left "two erratic cellphones and a VHF net" as the only communications Kenner had with Jefferson Parish. Vernoy, WB5IOE, had to climb onto the roof of the EOC to pick up the 2-meter antenna that had been knocked down by wind. She was cheered by the arrival of the Baptist team from Florida.
Florida Baptist Disaster Relief's Gordon Gibby, KX4Z, reported that Metairie was hard-hit, with power outage and boil water notices issued, although the areas around hospitals had power restored early on. "Hams can be of big benefit by partnering with organizations like Florida Baptist and working to meet their specific communications needs," said Gibby, who has connections with the Florida group and drove from Florida to help out for a day. He said that hams were embedded within the volunteer organization. A report from Tangipahoa Parish said that as weather conditions deteriorated on August 29 — the day Hurricane Ida made landfall — local repeaters lost normal power but continued to function on battery backup power. Two repeaters were lost when a tower collapsed. Formal weather nets were not conducted to conserve power for emergency transmissions only. As of September 6, both the WB5NET and W5TEO repeaters remained on battery backup power and conserving power.
[The above reporting is by no means complete, and does not represent the entirety of the amateur radio emergency community's response. More reports of ARES responses (and lessons learned) to Hurricane Ida are expected to be generated as after action reviews are conducted in the days and weeks ahead. ARRL and ARES officials are encouraged to forward forthcoming reports to ARRL HQ and your ARES Letter editor for compilation and publication. Thank you. And, more importantly, thank you to the ARES responders, including many of you who were potentially in harm's way. The rest of the amateur community tips its collective hats to you. – Ed.]
Tropical Storm Henri Prompts New England ARES and SKYWARN Activations
New England ARRL Section ARES and SKYWARN teams responded to Tropical Storm Henri and its impacts both as a tropical storm on Sunday, August 22, along with its remnants tracking back through the area on Monday, August 23. Henri caused damaging winds, storm surge flooding, heavy rainfall leading to flash flooding, and Henri's remnants caused three weak EF0 tornadoes affecting communities in northeastern Massachusetts on that Monday.
ARRL Eastern Massachusetts ARES Section Emergency Coordinator and SKYWARN Coordinator Rob Macedo, KD1CY, said "it was an extremely busy two days dealing with Tropical Storm Henri." Macedo added that two days prior to Henri, "we dealt with flash flooding and two tornadoes in southern New England from the remnants of Tropical Storm Fred."
The VoIP Hurricane Net and operations on the New England EchoLink and IRLP reflector (*NEW-ENG3* EchoLink conference node: 9123/IRLP 9123) were combined to form one large operation during Henri. This setup was used effectively in the past for tropical systems such as storm Irene in August, 2011, and Hurricane Sandy in October, 2012.
The Hurricane Watch Net was also active during Henri, despite the system weakening to a tropical storm, given its close proximity to the coast and the chance for higher impacts in the New England region.
WX4NHC, the Amateur Radio station at the National Hurricane Center, was also active during Henri. WX4NHC station Assistant Coordinator Julio Ripoll, WD4R, stated "the National Hurricane Specialists were very appreciative of the efforts of the VoIP Hurricane Net, the Hurricane Watch Net and southern New England radio amateurs with the WX1BOX National Weather Service Boston/Norton Massachusetts station operations for providing reports while dealing with the local impacts of Henri." An 11 AM NHC Advisory on Tropical Storm Henri listed several reports in each section of the advisory from amateur radio operators in New England. Via email, National Hurricane Center Hurricane Specialist Stacey Stewart wrote: "Thank you for the observations! They are extremely helpful. I mentioned the wind measurements, storm surge and damage reports in the 1100 AM public advisory. Please pass on to the amateur radio nets."
Rhode Island was hardest hit by Henri as it made landfall in Westerly, around 1230 PM EDT, Sunday, August 22. Rhode Island had the most power outages, with approximately 80,000 at the height of the storm, which is roughly 15-20% of the state. The most damage was in Washington and Newport counties but all counties in the state sustained some damage. In southern New England, encompassing Massachusetts, Rhode Island and Connecticut, over 130,000 were without power.
Rhode Island ARES held multiple nets throughout the day Sunday, relayed SKYWARN criteria reports into NWS Boston/Norton, the National Hurricane Center and maintained a listening watch on the NB1RI repeater network between formal nets. Rhode Island ARES Section Emergency Coordinator Paul Silverzweig, W1PJS, stated on the Rhode Island ARES email list: "I want to thank everyone who was up and about on the air today and last night and to all who stood by ready in the event of communities having need. Great job by all!" Reports from Rhode Island ARES and SKYWARN were sent to the NWS and were read on the air by noted weather reporter Jim Cantore of The Weather Channel.
Connecticut SKYWARN operations were active in Hartford, Tolland, and Windham counties. Reports of wind damage exacerbated by the wet conditions and additional rainfall along with flooding, road closures due to flooding and measured rainfall reports ranging from 3-5″ with isolated amounts were recorded in the state. Roger Jeanfaivre, K1PAI, held three nets on the 146.790 MHz Vernon repeater, and Windham county ARES and SKYWARN operators held a net Sunday evening with damage reports sent to the WX1BOX post net.
Western Massachusetts ARES and SKYWARN were active with nets and provided rainfall and wind damage reports from portions of southwest Massachusetts. Bob Meneguzzo, K1YO, Western Massachusetts ARES Section Emergency Coordinator, set up a net schedule working with his team on the 146.94 MHz Mount Tom repeater. The Southwick EOC was on the air with Charlie Dunlap, K1II, providing storm information during Henri along with several SKYWARN coordinators and net control operators from the Western Massachusetts SKYWARN team.
The remnants of Henri caused an additional round of flash flooding with heavy rainfall in southern New England along with 3 weak EF0 tornadoes in the communities of Marlborough, Bolton, and Stow, Massachusetts on Monday, August 23, 2021. Amateur radio operators were critical in getting the storm damage reports from all three tornadoes. The tornadoes were weak, but did cause isolated pockets of damage to trees and tree limbs. In the case of Marlborough, Massachusetts, the most significant damage occurred at a local business, where the tornado ripped off a large limb and deposited it onto two cars, causing a smashed windshield on one car and a dented hood on the other car. Jay Carter, KA1RVR, who was at that location to work with a client, sent a report via email that was received in near-real time that confirmed this tornado touchdown. Marlborough Emergency Management, including Eric Williams, KV1J, from the Marlborough EMA, went on site with Warning Coordination Meteorologist Glenn Field, KB1GHX, to confirm the damage at that location.
Additional tornadoes occurred in Bolton and Stow, Massachusetts. In Stow, a large tree was felled on near the police department, and the way the tree fell, based on the cell's movement, confirmed a second small tornado in that area. Meteorologist Field stated, "These incidents were very small and localized, but clearly tornadic damage in the areas where they occurred." Additional flash flooding occurred in parts of southeast Massachusetts with the remnants of Henri as 2-3″+ of rain occurred with some of this rain falling in as little as 1-2 hours. This caused urban and poor drainage flooding in communities such as Fall River, Westport, and Dartmouth. Henri finally moved out of the region by early Tuesday morning.
Julio Ripoll, WD4R, Assistant Coordinator of WX4NHC, thanked the VoIP Hurricane Net and Hurricane Watch Net members: "(They) have always done a great job and have been extremely supportive of WX4NHC at the National Hurricane Center. They are a vital part of the WX4NHC team and part of our elite group we call 'Hurricane Hams.'" Ripoll added "WX4NHC operators rely heavily on the work of the hurricane nets and are very appreciative of their time and efforts to gather surface reports from stations in the affected areas. These reports are vital to NHC as they paint a picture of ground-level physical conditions in real time. We all work as a team with a common goal to help NHC, which will help those in the affected areas and hopefully help save lives."
American Red Cross Thanks ARES, SKYWARN for TS Henri Communications Support
The following is a Red Cross official's letter to radio amateurs who activated in response to Tropical Storm Henri: "It looks like we had minimal residential damage from TS Henri. Red Cross is in the process of closing shelters as the flood watches and warnings are expiring. With that, Red Cross is standing down the ARES activation request. If you are aware of any storm-related damage, please let me know. Please ask hams that check into the nets and on the alert groups.
"I thank the Amateur Radio Emergency Service and SKYWARN teams for the hams' support of the American Red Cross Disaster Response to Tropical Storm Henri. Amateur Radio's support of the humanitarian response to help our neighbors is greatly appreciated. Please pass on Red Cross thanks to the hams that are on the nets and your Alert groups." — Rosty Slabicky, Disaster Services Technology Regional Program Lead, Disaster Cycle Services, American Red Cross Connecticut and Rhode Island Region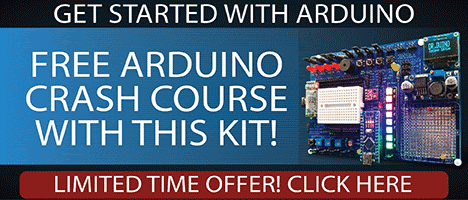 All-Hazards Communications Technician (COMT) Training Materials Available: Valuable for all ARES Operators
The All-Hazards Communications Technician (COMT) course trains emergency responders on practices and procedures common to radio communication technicians during all-hazards emergency operations. The course helps communications technicians work within the Incident Command System (ICS) organizational structure.
The Communications Unit, or COMU, falls under the Logistics Section of the ICS. The COMU leader is the COML, and a technician in the COMU is the COMT. Study materials available to help COMT students are also of significant educational benefit to amateur radio operators serving in the COMU, an AUXCOMM group and ARES. The materials include topics such as general terminology, units of measurement, radio wave propagation, voice vs. data systems, and radio system and antenna characteristics.
Below is a selection of training resources that would be valuable reading/training resources for any amateur radio operator engaged in an emergency communications program such as ARES, RACES, and AUXCOMM:
All-Hazards Communication Technician Pre-Course Study Guide — 2007
Auxiliary Emergency Communications: The Emergency Communications Center and the Emergency Operations Center (EOC) Unit 1
Auxiliary Emergency Communications: Roles and Responsibilities Unit 2
Auxiliary Emergency Communications: Intrastate and Interstate Radio Networks Unit 10
Communications Unit Leader (COML): A valuable Resource for Incident Commanders Brochure — 2011
All-Hazards Communications Unit Self-Paced Briefing
OEC: An Overview of the Communications Unit
Communications Unit Personnel Position Task Book Sign-Off Process /Template
Auxiliary Communicator Position Task Book
There are also more communications unit resources available.
No-Cost Exercise Support Available from FEMA
FEMA is accepting requests for exercise support through the National Exercise Program. State, local, tribal, and territorial jurisdictions and their whole community partners can request no-cost assistance for exercise design, development, conduct, and evaluation to validate capabilities across all mission areas. Fall 2021 requests for support are due by November 1.
Exercises are an important way to validate a community's preparedness as part of the National Preparedness System. The National Exercise Program is a 2-year cycle of exercises across the nation that examines and validates capabilities in all preparedness mission areas of prevention, protection, mitigation, response, and recovery.
To help communities meet their preparedness goals, FEMA offers support for exercises at no cost from experienced exercise specialists in the National Exercise Division. Support could include assistance with exercise design, scenario development, planning, conduct, and evaluation in the form of subject-matter expertise, material production, or facilitation for selected exercises. The National Exercise Division also has experience in virtual exercise delivery best practices, due to the COVID-19 pandemic.
Correction: Net Control Manager Link
Correction to the link on the item Net Control Manager in last month's issue: The utility is a free, online service reportedly now in use by 176 groups (many affiliated with ARES) with more than 3,300 nets involved. The utility is not a QSO logger, but rather a net management system used by net control stations to document various net activity focused on weather emergencies, earthquakes, fires, club meetings, bike ride support, and any other logging and/or reporting for intensive communications support and management needs. A variety of reports can be created, including mapping station locations and solutions. The correct link is https://net-control.us. Consider joining: https://groups.io/g/NCM.
_____________________________________
ARES Resources
· Download the ARES Manual [PDF]
· ARES Field Resources Manual [PDF]
· ARES Standardized Training Plan Task Book [Fillable PDF]
· ARES Standardized Training Plan Task Book [Word]
· Emergency Communications Training
The Amateur Radio Emergency Service® (ARES) consists of licensed amateurs who have voluntarily registered their qualifications and equipment, with their local ARES leadership, for communications duty in the public service when disaster strikes. Every licensed amateur, regardless of membership in ARRL or any other local or national organization is eligible to apply for membership in ARES. Training may be required or desired to participate fully in ARES. Please inquire at the local level for specific information. Because ARES is an amateur radio program, only licensed radio amateurs are eligible for membership. The possession of emergency-powered equipment is desirable, but is not a requirement for membership.
How to Get Involved in ARES: Fill out the ARES Registration form and submit it to your local Emergency Coordinator.
ARRL Resources
Join or Renew Today! Eligible US-based members can elect to receive QST or On the Air magazine in print when they join ARRL or when they renew their membership. All members can access digital editions of all four ARRL magazines: QST, On the Air, QEX, and NCJ.
Subscribe to NCJ — the National Contest Journal. Published bimonthly, features articles by top contesters, letters, hints, statistics, scores, NA Sprint and QSO parties.
Subscribe to QEX — A Forum for Communications Experimenters. Published bimonthly, features technical articles, construction projects, columns, and other items of interest to radio amateurs and communications professionals.
Free of charge to ARRL members: Subscribe to the ARES Letter (monthly public service and emergency communications news), the ARRL Contest Update (biweekly contest newsletter), Division and Section news alerts — and much more!
Find us on Facebook. Follow us on Twitter.
ARRL offers a wide array of products to enhance your enjoyment of amateur radio.
Donate to the fund of your choice — support programs not funded by member dues!
Click here to advertise in this newsletter, space subject to availability.
Aloha es 73 de Russell Roberts (KH6JRM)
Public Information Officer
Hawaii County, ARRL Pacific Section